Beginner and Advanced Classes
5th and 6th Dimensional Consciousness, Reiki from First to the 21st Degree, Reiki and Crystals
Over 20 years and hundreds of repeat students. Kathy Glover Scott is one of the highest vibration, professional teachers in North America.
Treatments and Consultations
Kathy combines her advanced healing skills with professional therapist training and her advanced intuitive abilities. 20+ years.

Products, Books, Events and Webinars
Best-selling author with newest books: Core of Self and Reiki and Crystals and teaching Webinars that ignite you!

 

Winter News from Reiki Ottawa!
I was given a very special assignment recently – to be present at the Las Vegas shooting. Read my last three blog postings to learn about my experience as a Lightworker, and how you can assist. You can read  my blog by

Clicking here

 
Realizing that I need some extra R and R this winter, my clinic will be closed for classes and all individual sessions until April. Will have some new announcements soon, including Webinars and new Programs. 
Know that my format for work has changed.  I no longer provide full hands-on Reiki sessions, but rather powerful consultation sessions via Skype/Distance – and will be restarting these in April In this way, I am able to use all my skills most effectively, while being the conduit for the energy, shift and messages that you require. 
Please sign up for my mailing list to be apprised of updates! (I send monthly updates and never share your information).
Energy Download Event in Ottawa!
Release, Renew, Recharge and Receive. Kathy's next Energy Download Event will be scheduled soon. If you've attended before, you know that the roof is lifted and you receive exactly what you require. Advanced ticket sales only. Click here to reserve your seat.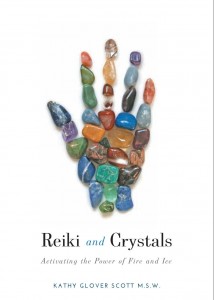 Reiki and Crystals: Activating the Power of Fire and Ice is Here!
I am so excited to share this new information and Frequency here. Read more about this energy embedded book with a no-nonsense approach! Love and Light, Kathy
Watch to learn about Reiki, Crystals, 5th Dimensional Consciousness, Living an Enlightened Life!