Beginner and Advanced Classes
5th and 6th Dimensional Consciousness, Reiki from First to the 21st Degree, Reiki and Crystals
Over 20 years and hundreds of repeat students. Kathy Glover Scott is one of the highest vibration, professional teachers in North America.
Treatments and Consultations
Kathy combines her advanced healing skills with professional therapist training and her advanced intuitive abilities. 20+ years.

Products, Books, Events and Webinars
Best-selling author with newest books: Core of Self and Reiki and Crystals and teaching Webinars that ignite you!

Fall News from Reiki Ottawa!
Hope you've been following my summer blog series on developing an unwavering Core of Self.   Follow this link  Subscribe to this blog so you won't miss any. 
At this time, I am not accepting new referrals for in office treatments. You can work with me via Distance Sessions. Classes will also be smaller this fall and not as frequent.
All programs outside of Ottawa are suspended this fall as well. 
(Healing a hand issue at this present time). 
5th Dimensional Consciousness Essentials Courses
Ottawa, Ontario – October Planet Botanix! Click here for more information.
Mallorytown (Kingston), Ontario on Sunday, September 24th. Click here for more information.
Note: Kathy is now scheduling for September 2017 for personal and distance consultations. Please email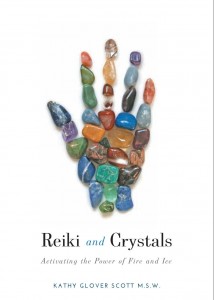 Reiki and Crystals: Activating the Power of Fire and Ice is Here!
I am so excited to share this new information and Frequency here. Read more about this energy embedded book with a no-nonsense approach! Love and Light, Kathy
Watch to learn about Reiki, Crystals, 5th Dimensional Consciousness, Living an Enlightened Life!